About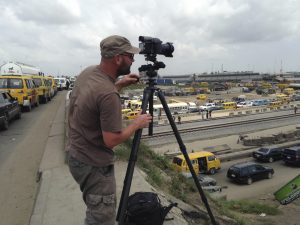 Hans Wilschut is an international acknowledged photographer working in an both art- and commercial context. His projects show a strong fascination for urbanistic- and architectural situations. Architecture and interior photography are his specialisation.
Over the past years Hans Wilschut works on long term projects about the development of buildings and environmental situations all over the world. His commercial work find it's way to editorials en advertisment campaigns. In recent years Wilschut has also been making fotographic studies on potential locations for architectural visualisations.
A selection of his clients are: Barcode Architects, Africa Acces, Shell, South Energyx Nigeria, Liander, OVG Real Estate, J&B Scotch Whiskey, Rabobank, Museum Boijmans van Beuningen and Eye Film museum.
Hans Wilschut is available for bookings and is always adaptive to an orientating meeting.
If you are interested in commissioning new work or would like additional information please call +31653345298 or send an email.